PARTNERS & SUPPORTERS
The organizers would like to express their gratitude to the partners and supporters who helped to bring this year's TSD into existence. The TSD2019 conference has been supported by the following partners:

Springer-Verlag GmbH, Heidelberg, Germany – is a leading global scientific, technical and medical portfolio, providing researchers in academia, scientific institutions and corporate R&D departments with quality content through innovative information, products and services.
For this year's TSD, Springer kindly provided the organizers with a financial support so that the best keynote speakers could come.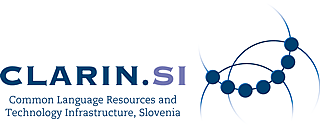 CLARIN.SI, Ljubljana, Slovenia – The Slovene research infrastructure CLARIN.SI is established as a long-term project in the framework of the European consortium CLARIN ERIC (European Research Infrastructures Consortium). The aim of CLARIN is to promote research activities, primarily in the humanities and social sciences, with the construction and operation of a federation of infrastructures in common use, which provide language resources, technology and expertise for the research community.
For this year's TSD, CLARIN.SI ensured high quality recordings of the keynote talks.
SUPPORTING ORGANIZATIONS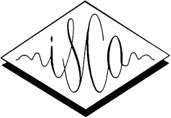 The
TSD
2019 conference is supported by the
International Speech Communication Association (ISCA)
. We hold the status of an
ISCA Supported Event
.

The
TSD
2019 conference is supported by the
SDJT – Slovensko društvo za jezikovne tehnologije
.